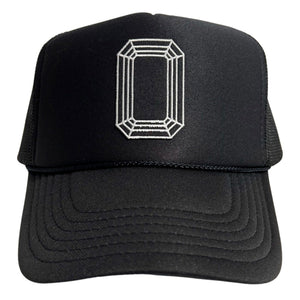 The Wachler family has been working in Emerald Cut diamonds for generations, which is why we decided to incorporate this design into our hats.
Our trucker style hat features an embroidered patch of one our favorite shapes, the Emerald Cut.
Made of 100% Polyester, with a top button at the crown & a breathable mesh back panel.
Our hats come with purchase of fine jewelry or watches however if you would like to join the Wachler Diamonds family early, we would be honored for you to wear our hat.